ENHANCING YOUR AQUATIC SPACES WITH CARE
Fountain & Water Feature Services
At Saplings, we specialize in the comprehensive management of swimming pools, fountains, and water features. Our skilled team possesses the expertise and knowledge to handle all aspects of installation, ensuring that your aquatic assets are set up with precision and care. We take pride in delivering exceptional installation services, meticulously configuring the necessary equipment and components to ensure optimal functionality and aesthetics. Whether it's a stunning fountain, a tranquil pond, or an enchanting waterfall, our team brings your water features to life, transforming your outdoor spaces into
captivating retreats.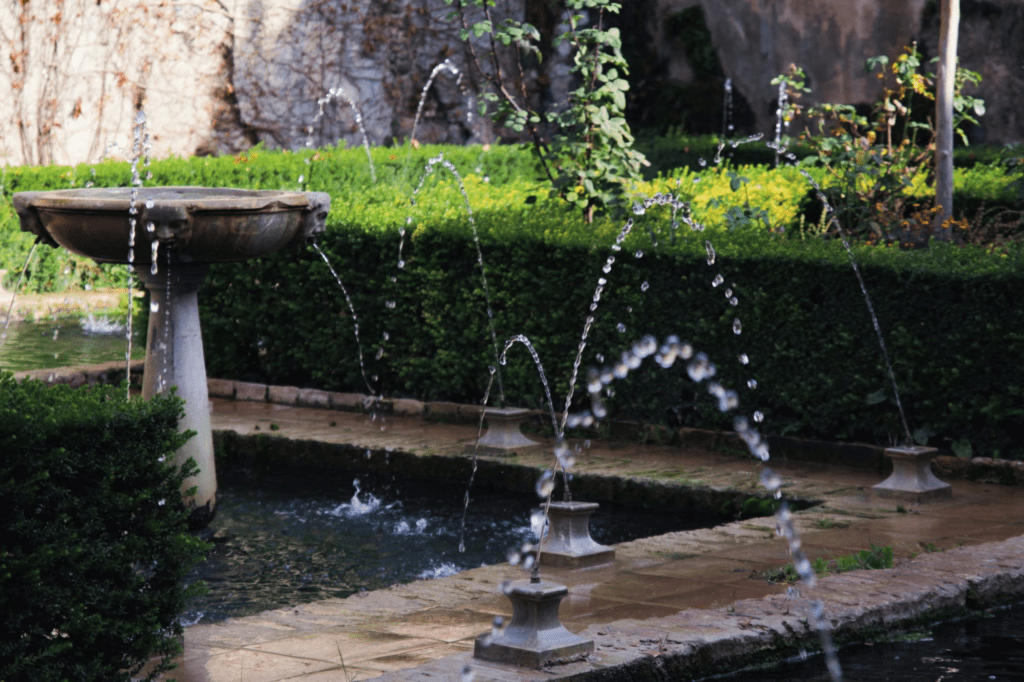 Pumping System Optimization: Efficient Circulation and Energy Savings
In addition to our expertise in managing swimming pools, fountains, and water features, we specialize in the installation and maintenance of pumping systems. Our team is well-versed in the latest technologies and industry best practices, allowing us to optimize water circulation, filtration, and energy efficiency. We ensure that your pumping systems are carefully calibrated, delivering the ideal flow and pressure to enhance the performance and aesthetics of your water features. By employing advanced techniques and monitoring systems, we maximize energy savings and minimize operational costs, providing you with both environmental sustainability and cost-effective solutions.
Fountain Repair and Restoration: Restoring the Beauty of Your Water
Features
Should your fountain or water feature encounter any issues or require repairs, our skilled technicians are ready to assist you. We offer comprehensive fountain repair services, addressing a wide range of issues such as pump malfunctions, leakages, and structural damage. Our team utilizes their expertise and experience to diagnose the problem, providing prompt and efficient repairs to restore your water feature to its former glory. We understand the importance of preserving the beauty and functionality of your water features, and our dedicated professionals work diligently to ensure that they remain in optimal condition.
Trust Saplings for Exceptional Water Feature Services
At Saplings, we take great pride in our commitment to excellence when it comes to managing swimming pools, fountains, and water features. Our skilled team combines their expertise, attention to detail, and passion for delivering outstanding results. We understand the significance of these aquatic spaces in enhancing the overall aesthetics and ambiance of your surroundings. With Saplings as your trusted partner, you can relax and enjoy the beauty and tranquility of your water features for years to come.
Contact us today to experience our top-notch fountain and water feature services. Let Saplings elevate your aquatic spaces with our professionalism, expertise, and dedication to customer satisfaction. We specialize in fountain maintenance, pond cleaning services, lake maintenance, waterfall installations, and water feature repairs. Trust Saplings to bring life and beauty to your outdoor environment, creating a serene and captivating oasis you can truly cherish.