safeguarding your valuable assets with expertise and professionalism
Security Services
At Saplings, we understand the critical importance of protecting your valuable assets. That's why we provide top-notch security services that are tailored to ensure your peace of mind. Our team consists of highly trained and groomed personal bodyguards and security professionals who are dedicated to safeguarding your assets and creating a secure environment.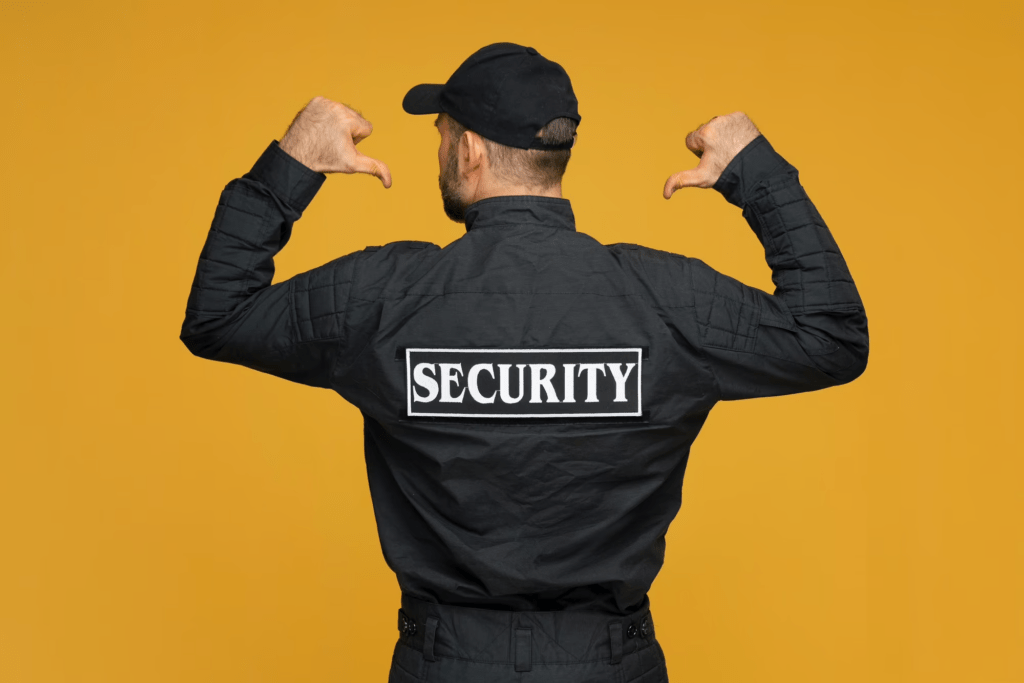 Personal Bodyguards: Rigorously Trained for Close Protection
Our personal bodyguards undergo rigorous training in close protection techniques to handle a wide range of security challenges. They possess the skills and expertise to conduct thorough risk assessments, manage crowds, and respond to emergencies swiftly and effectively. Whether you require protection for high-profile individuals, VIPs, or valuable assets, our personal bodyguards are equipped to provide the highest level of security and safety.
Robust Security Measures: Mitigating Risks and Ensuring Safety
At Saplings, we prioritize asset protection and risk mitigation. Our security personnel are experienced in implementing robust security measures to safeguard your premises. We specialize in access control, surveillance, and security system management, ensuring that your assets are protected round the clock. By combining highly skilled personnel with cutting-edge technology, we deliver comprehensive security solutions that meet your specific needs.
Customized Security Consulting: Expert Guidance for Enhanced Security
We understand that every organization and situation is unique. That's why we offer customized security consulting services to assess your security requirements and develop tailored solutions. Our security consultants possess extensive knowledge and experience in the field, enabling them to provide expert guidance on security protocols, threat assessments, and emergency response planning. With our consulting services, you can enhance the overall security posture of your organization and mitigate potential risks.
Trust Saplings for Exceptional Security Services
When it comes to safeguarding your valuable assets, choose Saplings for exceptional security services. We combine the expertise of our trained bodyguards and professional security solutions to provide the highest level of protection. Our team is committed to delivering excellence in asset security and risk mitigation, ensuring the safety and integrity of your investments. Contact us today to experience our top-notch security services. Let Saplings be your trusted partner in creating a secure environment for your valuable assets. With our comprehensive security solutions, including security services, security consulting, event security, and trained security guards, you can have confidence in the safety and protection of your organization. Together, we can safeguard your assets
and mitigate security risks effectively.
Experience the Difference with Saplings
At Saplings, we understand the importance of hassle-free operations for your facility. Our unique and attractive MEP maintenance services are designed to meet your specific needs and requirements. We prioritize delivering efficient solutions that enhance the performance and longevity of your MEP installations. By choosing our integrated facility management services, you can trust us to safeguard your facility, minimize disruptions, and maximize operational efficiency. Our commitment to compliance and attention to detail ensure that your MEP systems are in capable hands. Experience the difference with Saplings as we elevate your facility's performance through our comprehensive MEP services. Contact us today to discuss your facility's requirements and learn how our integrated facility management services can benefit you. Let us partner with you to create a safe, efficient, and reliable environment for your business. Trust Saplings to be your reliable partner in maintaining and optimizing the performance of your MEP systems.